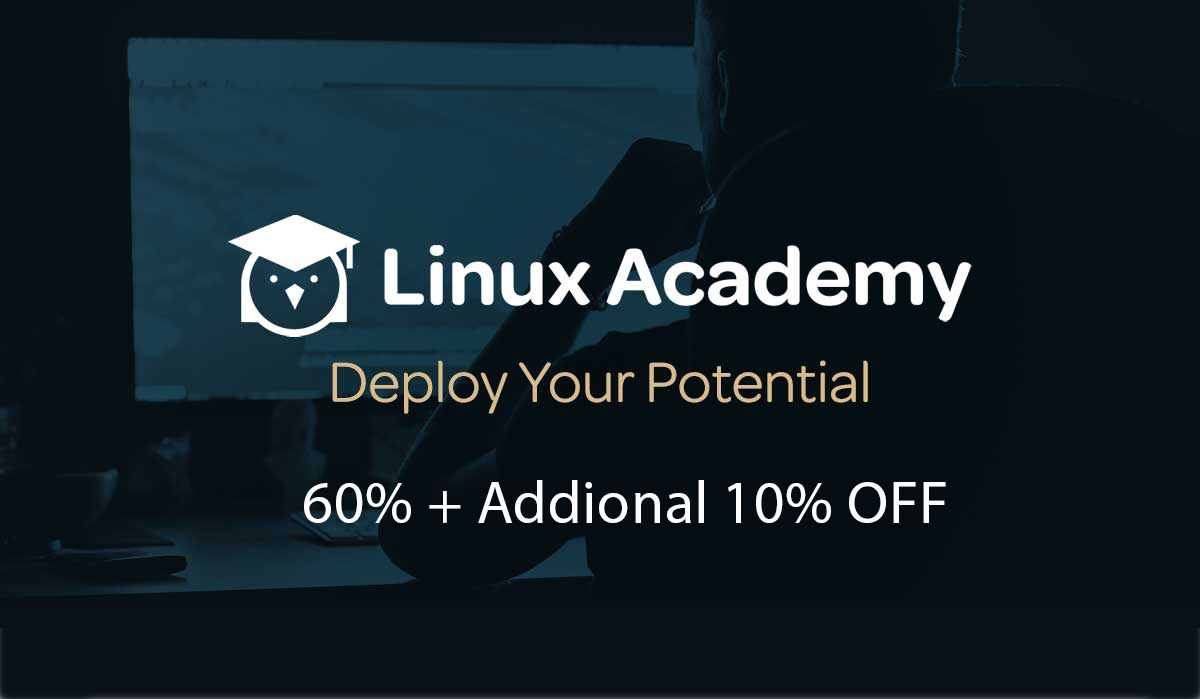 Linux Academy Coupon and Review: Get 24% Off on Annual Plan
Linux Academy is one of the best websites for learning Linux, DevOps and cloud computing. DevOps and cloud computing skills are very sought after skills in the market now. Linux Academy provides great on-demand training on these sought-after skills. In this article, we have added Linuxacademy coupon to get the discount on the subscription.
You Might Like: Pluralsight Free Access
LinuxAcademy Coupon and Promo Code
Linux Academy courses are paid. You have to either pay monthly or yearly to access all its courses. To save money for you we have found a great Linuxacademy coupon to get you 24% off on its yearly subscription and an additional 10% off from stacksocial.
Offer Link: 60% Off Linux Academy Deal
Courses Offered By Linux Academy
Linux Academy offers courses on the following main domains.
Linux beginner to professional training and certification courses.
DevOps tools and certification courses (Chef, puppet, docker, ansible etc..)
Cloud computing certification courses (AWS, Google cloud, Azure etc)
Linux Academy Review
If you an IT professional and looking forward to learning new technologies, Linux academy is for you. As you know, Linux, DevOps and cloud computing are the leading domains in terms of well-paid salaries. You can get trained in all these technologies from Linux Academy trainers.
Pricing
Linux Academy offers both monthly and yearly subscription.
Monthly Subscription: $49
Yearly Subscription: $444
You can get 24% Off using our exclusive deal. That is, you can get the annual subscription for 24% Off.
Offer Link: 24% Off Linux Academy Deal
Teaching Method
All the Linuxacademy courses are on-demand courses. You can access the courses anytime and anywhere you want. It also offers mobile applications for viewing content offline. This is a great feature.
Best Features
Following are the best features of Linuxacademy.
Unlimited access
Mobile apps for offline viewing.
6 virtual servers for practicing the classes.
Certificate of completion.
Tech puzzles and quizzes.
Best in class instructor and community support.
Conclusion
Even though LinuxAcademy is paid, it is worth spending the subscription charge to skill up your career. Also, using our Linuxacademy coupon, you can get the best deal on the subscription charges.
You can also checkout pluralsight for IT courses. It offers many IT related online training for developers and devops professionals. You can check out pluralsight offers from here –> Pluralsight Promo code