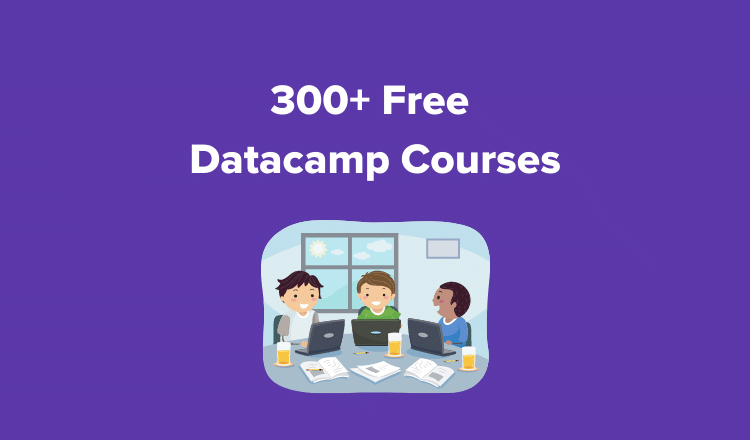 DataCamp Offers: Get up to 60% Discount
Datacamp is offering a great deal to get all its courses completely free for a week. Its a great offer for aspiring developers, data engineering, and data scientists.
[60% OFF] Datacamp Flash Sale
Get 60% discount on Datacamp subscription using the flash sale.
DataCamp Free Access
This is a limited time offer
Note: This offer is applicable to only new users.
Datacamp Key Features
Overall datacamp offers,
52 skill tracks
14 Career tracks
300+ Courses
250+ Instructors
Datacamp primarily focuses on the following areas
Data Science
Data Engineering
Machine Learning
Top Technologies Covered By Datacamp
Python
R
Scala
SQL
Git
Shell
Tableau
Power BI